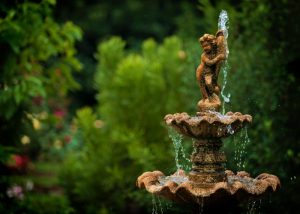 There are many misconceptions in relation to the cremation process. Cremation is less expensive than burial at MGLMG and most other facilities. In the Manning Valley and the Great Lakes around 75% of people are cremated. MGLMG also provides for burial in the Lawn Cemetery or Monumental Cemeteries.
After the Funeral in the Chapel, the coffin is removed on a specially built trolley and taken to the cremation facility. Our staff carefully check the documents which have been signed by a relative and two medical Doctors. They are compared with the nameplate attached to the coffin. The nameplate is removed and becomes the identification device while the cremation process takes place.
A cremation takes approximately one hour, after which the cremated remains are removed to cool. The calcified remains are then reduced to dust in an ash processing machine and then transferred into a storage urn. The urn is labelled and placed in safe storage.
The nameplate removed from the coffin stays on the cremator until the ashes are removed. It then goes to the cooling area and then the ash processor. A label is affixed to the ash urn and the nameplate is then destroyed.
Each person is cremated individually in the coffin which the funeral director brings to the Chapel. Handles and other items such as crucifixes, flowers and photos are all cremated with the coffin. Coffins are never reused. Jewellery or any other items left in the coffin are indistinguishable following the cremation process.
A memorial can be arranged within the crematorium gardens which will provide a place to tend and visit and a valuable link for the family to pay respect to the deceased.
A complimentary plaque is installed in our Garden of Reflection for all people who are cremated at MGLMG. This provides a place for relatives and friends to tend and visit while the decision is made on which of the many memorials are chosen to remember the loved one.