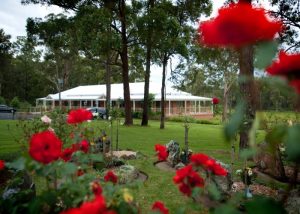 What would they have wanted? What do the family want?
This can be a trying time for your family, but the burden can be lessened by our staff who are trained to counsel grief-stricken relatives and help them devise a suitable memorial service for the deceased.
There are no hard and fast rules as to what constitutes a funeral and we encourage families to commemorate the life of the deceased in any way they like provided they adhere to the health and safety regulations and the rules of the cemetery and crematorium. Our staff can help you with suggestions, if you wish.
Our on-site Chapel is well equipped with the most modern electronic equipment and allows families to tailor a highly personal memorial service.
We will be pleased to advise you of the local funeral directors who will also help you through this difficult time.
Personalised Services Available
After funeral catering is provided in one of our beautiful Refreshment Rooms. Please visit the catering page for more details.
A slide presentation can be prepared and shown on a large screen in the chapel. We recommend 30 of your favorite photos be given to one of our service providers. You may also have your choice of music as a background. The service provider will produce a DVD of five minutes duration which will be played at reflection time. The DVD will be given to you at the completion of the service and is a great keepsake for the family. Ask your funeral director for details.
Please contact Memorial Gardens to discuss any of these services.